Industry Collaboration
Insight has a strong track record of collaboration with industry. We have worked with over 220 different companies to date.
We have flexible models of engagement for companies of all sizes, ranging from shorter engagements to multi-year, multi-site research programmes.
Our collaboration with industry focuses on an exchange of talent, skills and knowledge between our people and yours.
We are interested in challenges that allow all aspects of data analytics and AI to be applied to real world problems. We also work on difficult cross-disciplinary challenges that have the potential to transform and disrupt sectors in a positive way.
To find out more please contact business@insight-centre.org.
Industry Partners: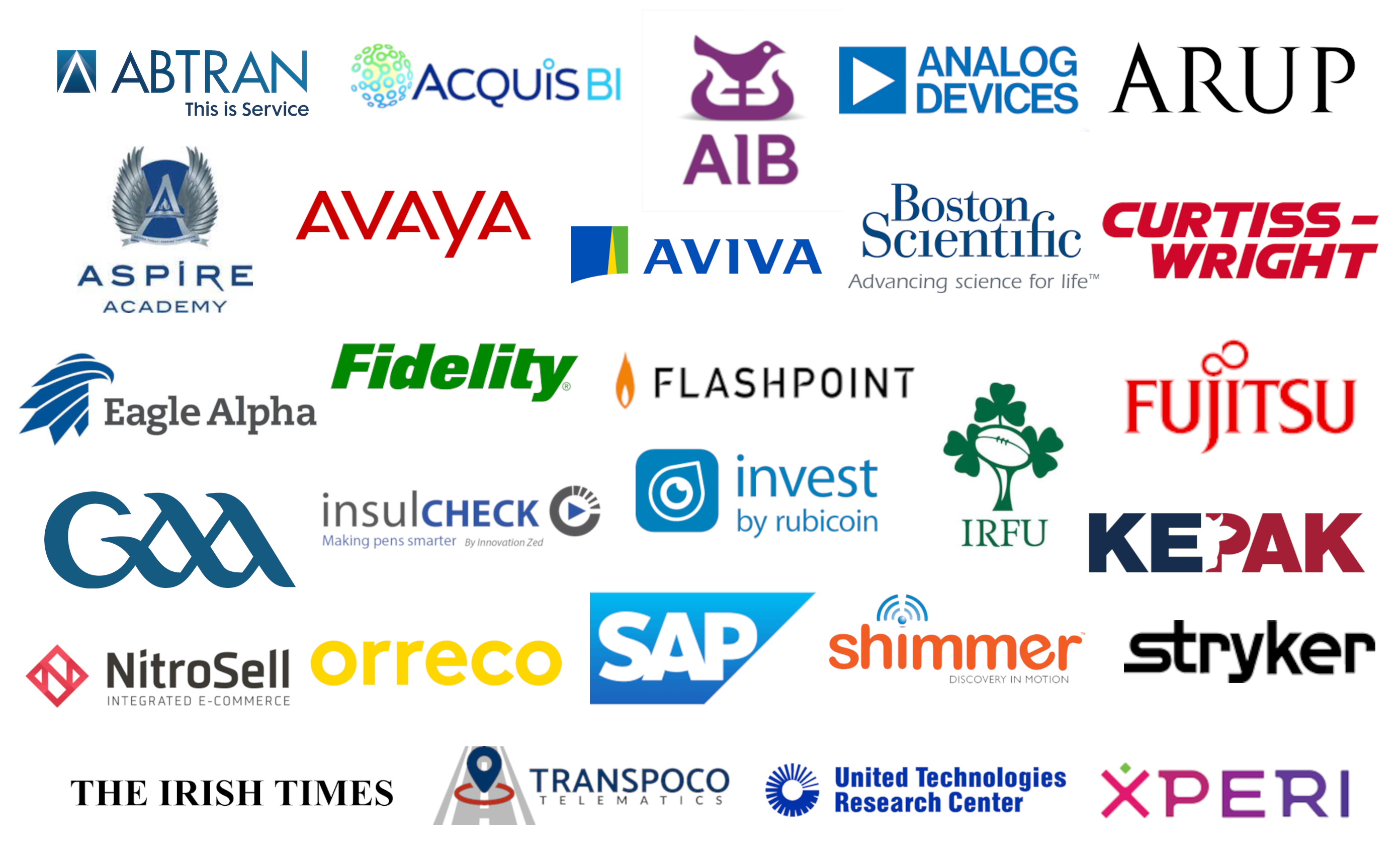 Industry Collaboration Profiles
Wholly Industry Funded
Organisations wholly fund projects when they want a piece of work that will directly provide a solution for a product or a service on their current roadmap. These projects tend to be development rather than research focused although this is not always the case.
Partly Industry Funded
This model is for projects that are more research based, meaning the outcomes are less certain. These projects are usually linked to an organisation's longer term plans, or an area of research in which they wish to develop capacity. Access to IP in this model depends on the requirements and funding sources.
For each collaboration, there is a mechanism by which we can give due worth to your non-cash inputs to the project. This is called an in-kind contribution.
R&D Tax Credits
Money spent by a company on R&D activities may qualify for an R&D Tax Credit. More information is available on Revenue.ie.
Sponsor a PhD
You can sponsor PhD work in your area of interest. Contact us to find out more!
Book a Masterclass
Insight's senior researchers offer Masterclass lectures to industry. These are short and focused 40 minute presentations, followed by a Q&A session. The classes can be held virtually or in person. They are part of Insight's public engagement activity and there is no charge.