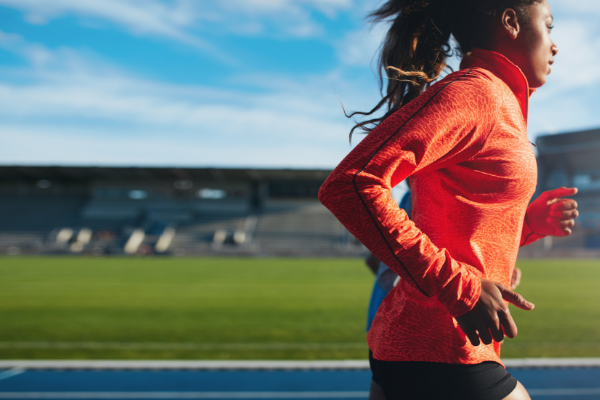 Maths of Menstruation in Athletes Study published in Nature
For Immediate Release
25/08/2021
INSIGHT SFI RESEARCH CENTRE FOR DATA ANALYTICS, NUI GALWAY: The ability to predict an individual's menstrual cycle length to a high degree of precision could help athletes to track their period and tailor their training and nutrition correspondingly.
Insight's Professor John Newell is part of a team that has developed a predictive model built using data on 16,524 cycles collected from a sample of 2125 athletes, incorporating a Bayesian mathematical approach for process forecasting to predict the duration (in days) of the next menstrual cycle.
The resulting hybrid model; presented in the Scientific Reports sections of the prestigious publication Nature (https://www.nature.com/articles/s41598-021-95960-1); is a helpful approach for predicting menstrual cycle length, which in turn can be used to support athlete wellness.
The availability of mobile apps developed to track the menstrual cycle is growing as they are becoming increasingly popular for contraception purposes, fertility awareness and exercise planning. The mobile app that generated the data used in the study is called FitrWoman.
Prof John Newell is Professor of Biostatistics in the School of Mathematics, Statistics and Applied Mathematics, NUI Galway and a member of the Insight SFI Research Centre for Data Analytics.
The Insight SFI Centre, Ireland's largest data analytics institute, has a track record in Connected Health research and athletic human performance research using AI. www.insight-centre.org
-ends-
Insight SFI Research Centre for Data Analytics
The Insight SFI Research Centre for Data Analytics is one of Europe's largest data analytics research organisations, with over 450 researchers, more than 80 industry partners and €150+ million in funding. Its research spans Fundamentals of Data Science, Sensing and Actuation, Scaling Algorithms, Model Building, Multi-Modal Analysis, Data Engineering and Governance, Decision Making, and Trustworthy AI.
Insight is made up of four host institutions at DCU, University of Galway, UCC and UCD. Insight's partner sites are Maynooth University, Tyndall, TCD and UL. For more information visit www.insight-centre.org